Grace Teaware Tea-for-One 5-Piece Glass Teapot and Porcelain Cup, Saucer, Lid and Diffuser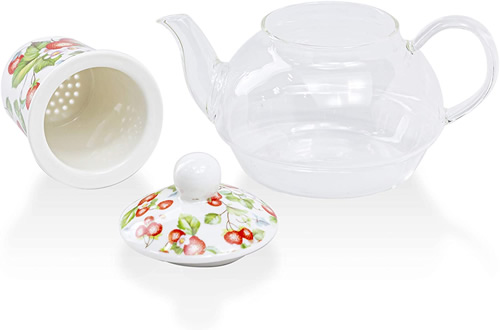 These adorable little teapot sets brew just enough tea just for you. The clear glass teapot holds enough tea for two normal-sized cups of tea.
You can use a tea infuser with teabags, but it is made for loose tea.
The dry tea leaves are put into the infuser, which is then placed directly into the little teapot. The hot water brews the tea. The infuser has rather large holes, but they keep most of the tea leaves from escaping.
Put the water in first. If you pour the hot water over the tea in the infuser, the tea leaves are pushed out through the holes. If you put the infuser into the water, the tea infuser pretty much just works like a teabag.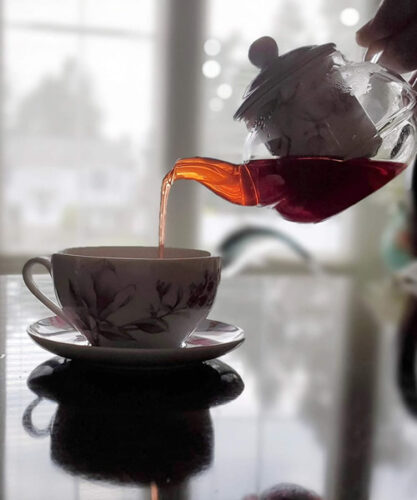 Then, just pour the tea from the pretty little glass teapot into your teacup.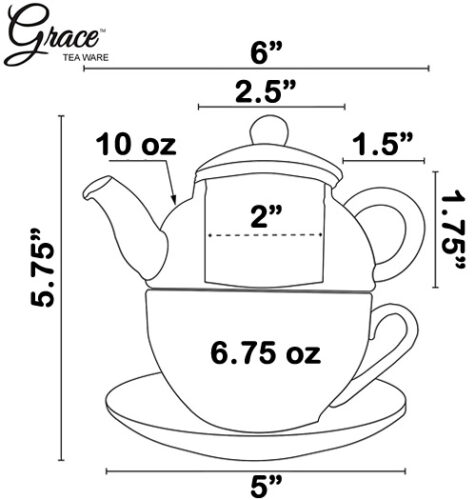 These are the measurements of all five pieces, the glass teapot and the porcelain cup, saucer, infuser and lid.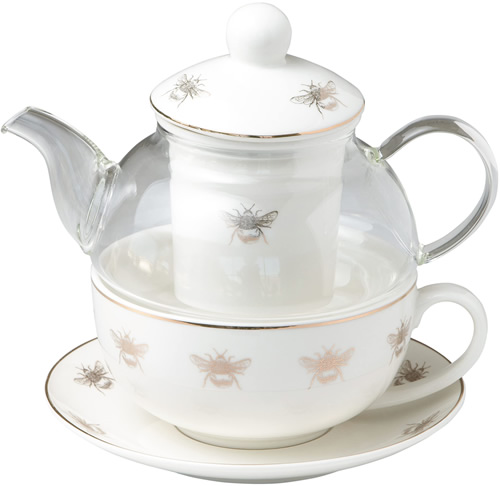 This set is decorated with golden bees. A gold bee has been a symbol for many ruling families. From the Merovingian Franks in Roman times to Napoleon, gold bees have a long history  in decorative arts.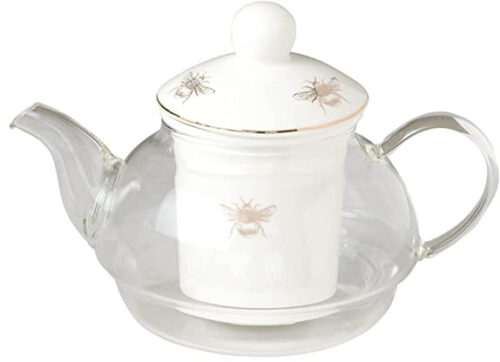 The little glass pot is microwaveable, but it is more traditional to pour in boiling water. Then let the porcelain infuser gradually fill through the infuser holes so the loose tea doesn't go into the water.
Then pour into the beautiful little teacup. The porcelain pieces each have a gold band.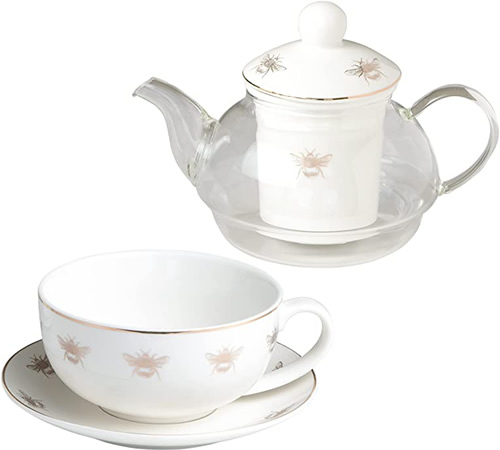 The pieces fit together and make a lovely gift.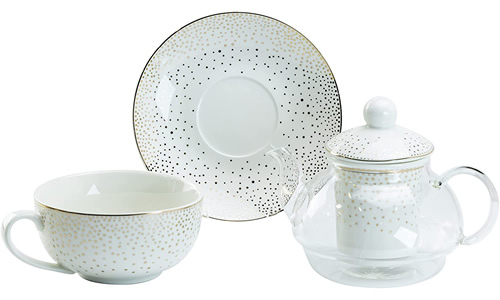 This is another set. The same clear glass teapot with the porcelain pieces decorated with sprays of gold dots with gold bands.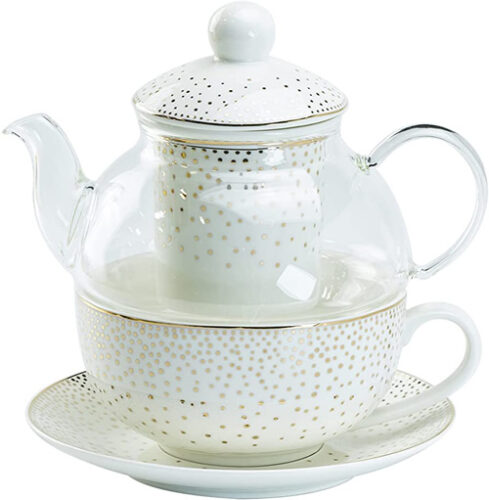 This is the lovely little set nested together.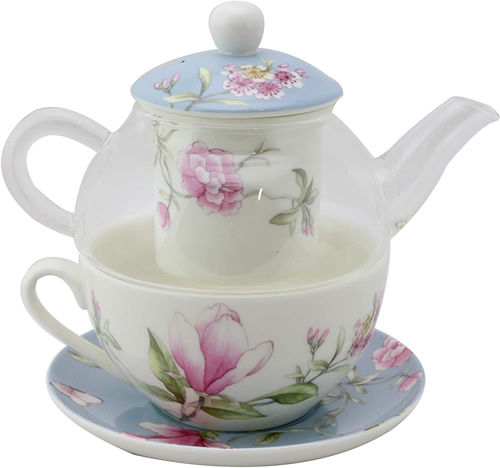 This set is decorated with lovely pink magnolia flowers.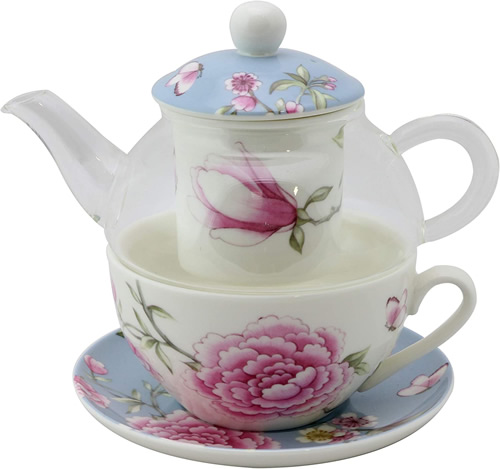 The saucer and lid have a light blue background. The cup and infuser are white. Both have loose natural artwork of rose pink magnolia flowers, branches and leaves. There is a little pink and white butterfly.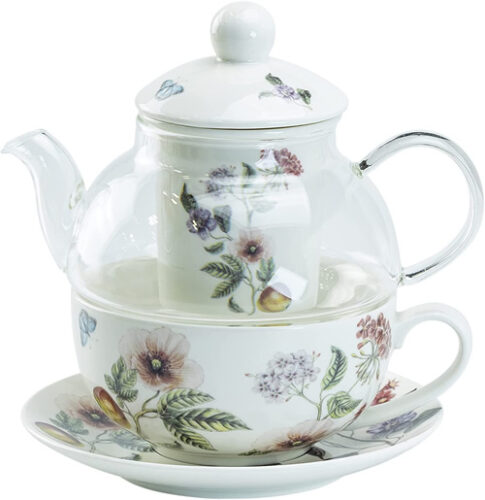 This set has a more botanical illustration of various wildflowers.