Square Walnut QisDesign SWLC11-D Flamenca LED Table Lamp – How Cool is this?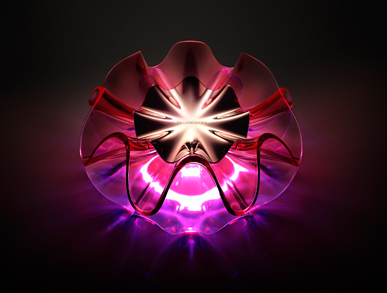 Square Walnut QisDesign SWLC11-D Flamenca LED Table Lamp
Square Walnut and QisDesign have introduced another fun design! But, this one is only $133.90, List Price.
It comes with a cord and plug to power it by the wall. Or it can be powered off the USB on your computer. Or put in 3 AA batteries; the LEDs draw so little power.
Perfect to replace the traditional centerpiece for a modern or contemporary restaurant.
Passionate and full of zest, Inspired by the breathtaking movement of Flamenco dancer's ruffled skirt twirling around in the air, the Flamenca is an ambient light which captures the playfulness of this true essence.
With a gentle touch on the metallic-like plate, the Flamenca echoes you with the "dancing mode" which creates a soft flowing effect. Press and hold the plate, you may pause at any illumination you want and hold to turn off. The design is an exciting combination of bicolor acrylics and curvy shape that achieves dreamy and bewitching lighting effect. Designed for three fabulous colors: pink, orange, and green, Flamenca is suitable for decorating in multiple lifestyle scenes, including the dinning room, bedroom or any other preferable personal space.
Powered by USB, wall plug or batteries
Light Source: LED
Environment : Indoor
Finish: Pink, Orange, Green
Certifications: CE, FCC, RoHS
Switching: Touch Dimmer switch
Power Input AC: 100-240V/50-60Hz
DC: 5V, 1A Battery AA x 3
Can be powered by 3 AAA batteries. Battery pack is included.
Power Consumption: 3W Max
Construction Material : PMMA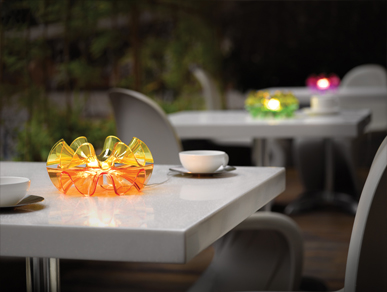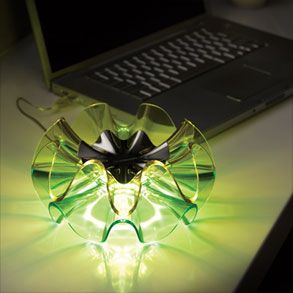 www.deepdiscountlighting.com/square_walnut-coral-flamenca.html