Monorail lighting is a great choice for many homes.
If you are looking for a simple monorail layout, a monorail kit might work for you. These kits have all of the hardware you need for most basic layouts and include pendants or fixtures.
Tech Lighting now has these great new kits!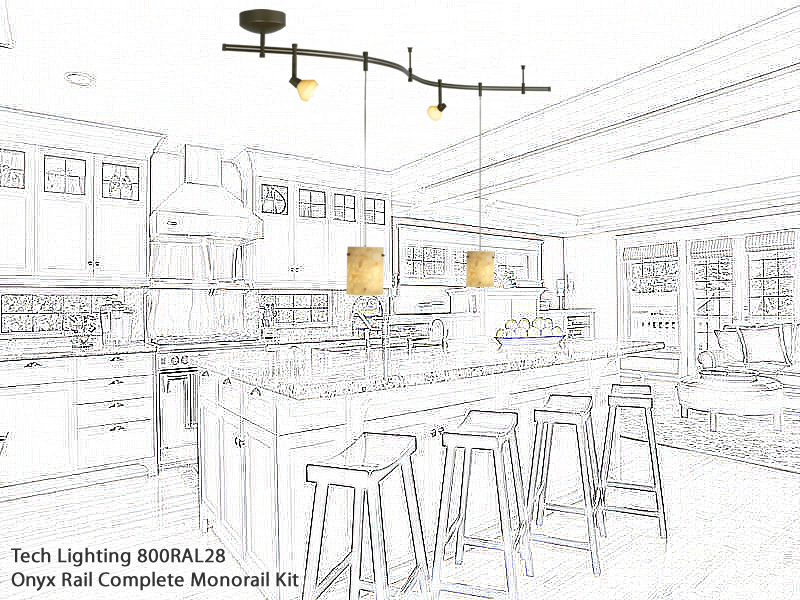 Tech Lighting's 800RAL28 Monorail kit has two pendants and two heads made with natural onyx. The metal hardware is finished in antique bronze. Continue reading →